naca configurator
FULL Le Castellet
The motorcycle helmet of all superlatives.
No customization has been created for this 3D model
You can create a customization now by clicking here
(Don't worry! Your customers will not see this error message.)
LOADING 3D CONFIGURATOR
The initial step in choosing your perfect NACA motorcycle helmet is to determine which size fits you best. The method is simple and only requires a tape measure. You will need to measure the circumference of your skull by following these steps:
1. Position the tape measure halfway across your forehead.
2. Wrap it around your head, from the back, at the occiput.
3. To ensure measurement accuracy, it is recommended to repeat this procedure at least three times.
Once you have an accurate measurement, simply consult our NACA motorcycle helmet size guide to determine which size is best for you.
Each size in our range of motorcycle helmets is designed to adapt perfectly to your measurement, ensuring optimal comfort and safety.
| | |
| --- | --- |
| SIZE | HEAD MEASUREMENT |
| XS | 56cm |
| S | 57cm |
| M | 58cm |
| L | 59cm |
| XL | 60cm |
| XL+ | 61cm |
Delivery costs: Free for deliveries in France and Europe.
50€ for the rest of the world.
The delivery of our products is ensured by our partner Chronopost. A shipment tracking number will be sent to you. You can track your shipments from the following link: Chronopost
Find out everything about your order.
Within 14 days, your exclusive helmet is carefully designed and completed by our master craftsmen. NACA is committed to meeting this deadline without compromising the quality or attention to detail that our designs are known for.
Each Castellet helmet comes with two distinct visors – one transparent and one smoke – to allow you to further personalize your riding experience. A NACA branded carrying case is also included, ensuring refined protection for your precious acquisition.
NACA transcends borders to serve you, no matter where you are. We are pleased to offer worldwide delivery of our luxury headsets, ensuring that you can savor the excellence of French design, wherever you are.
NACA is committed to ensuring your complete satisfaction. If your new helmet does not perfectly meet your expectations, you have a generous 30 days to return it to us. Our goal is to provide you with unrivaled comfort and a luxury driving experience.
Exceptional lightness of our high-end carbon helmets .
Weighing just 1050g , they redefine comfort and performance in the world of motorcycling.
NACA's unique patented technology , a Carbon/Aramid Honeycomb assembly, is at the forefront of the composites industry , bringing sophistication and safety to every creation.
The Le Castellet full-face helmet , the centerpiece of our collection, is proud to have approval according to the ECE R22.05 standard .
NACA thus offers the perfect balance between lightness, safety and luxury design.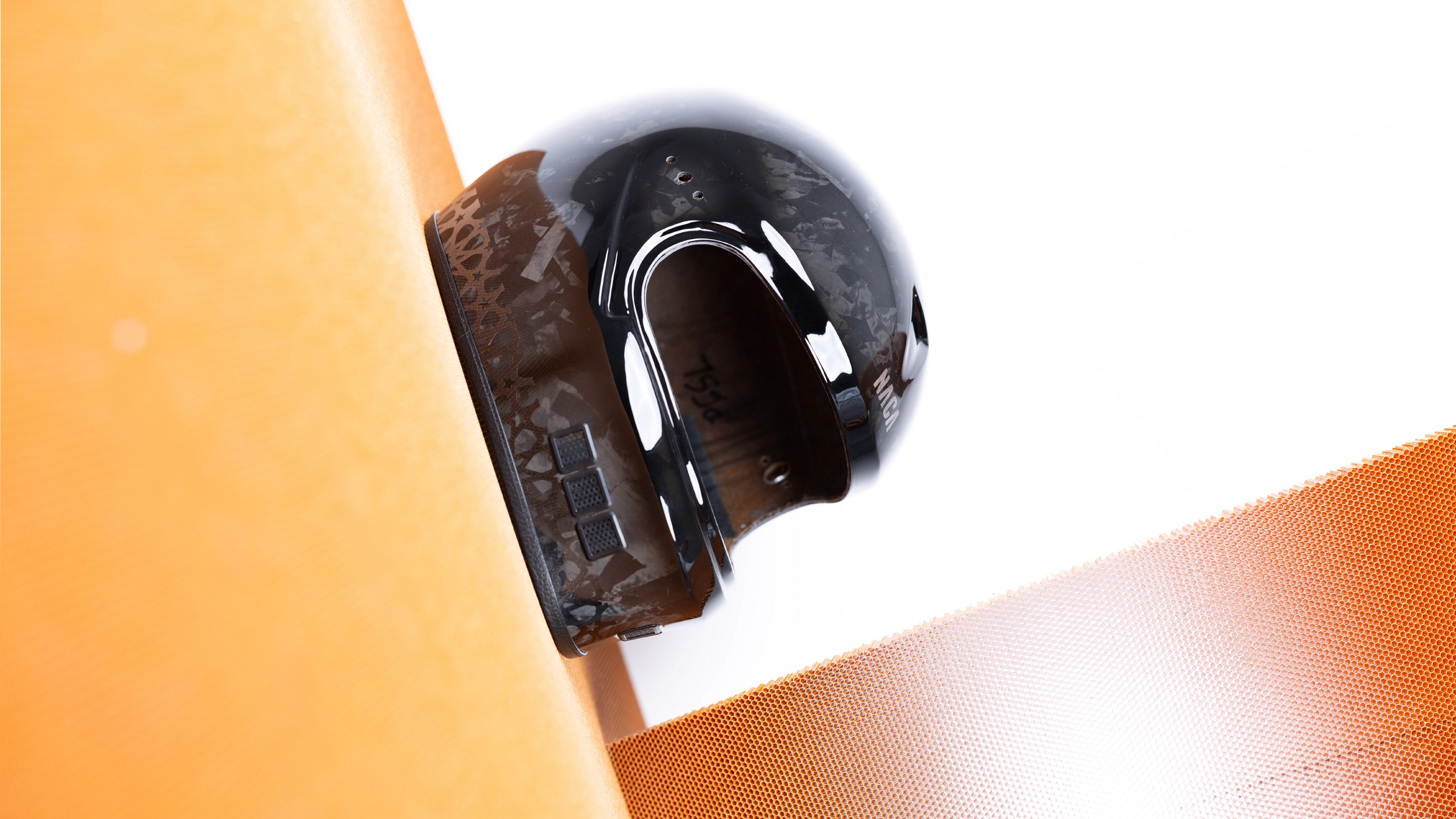 Embrace the pinnacle of performance with the most advanced manufacturing materials used in our NACA helmets .
The pre-impregnated carbon fiber shell is carefully woven and married to a Nomex honeycomb structure , providing unrivaled safety.
The reduction in volume and minimal weight of our helmets results in incomparable comfort, with an improved field of vision thanks to a visor closer to the face and excellent air penetration.
SUBLIMATE AERODYNAMICS BY NACA.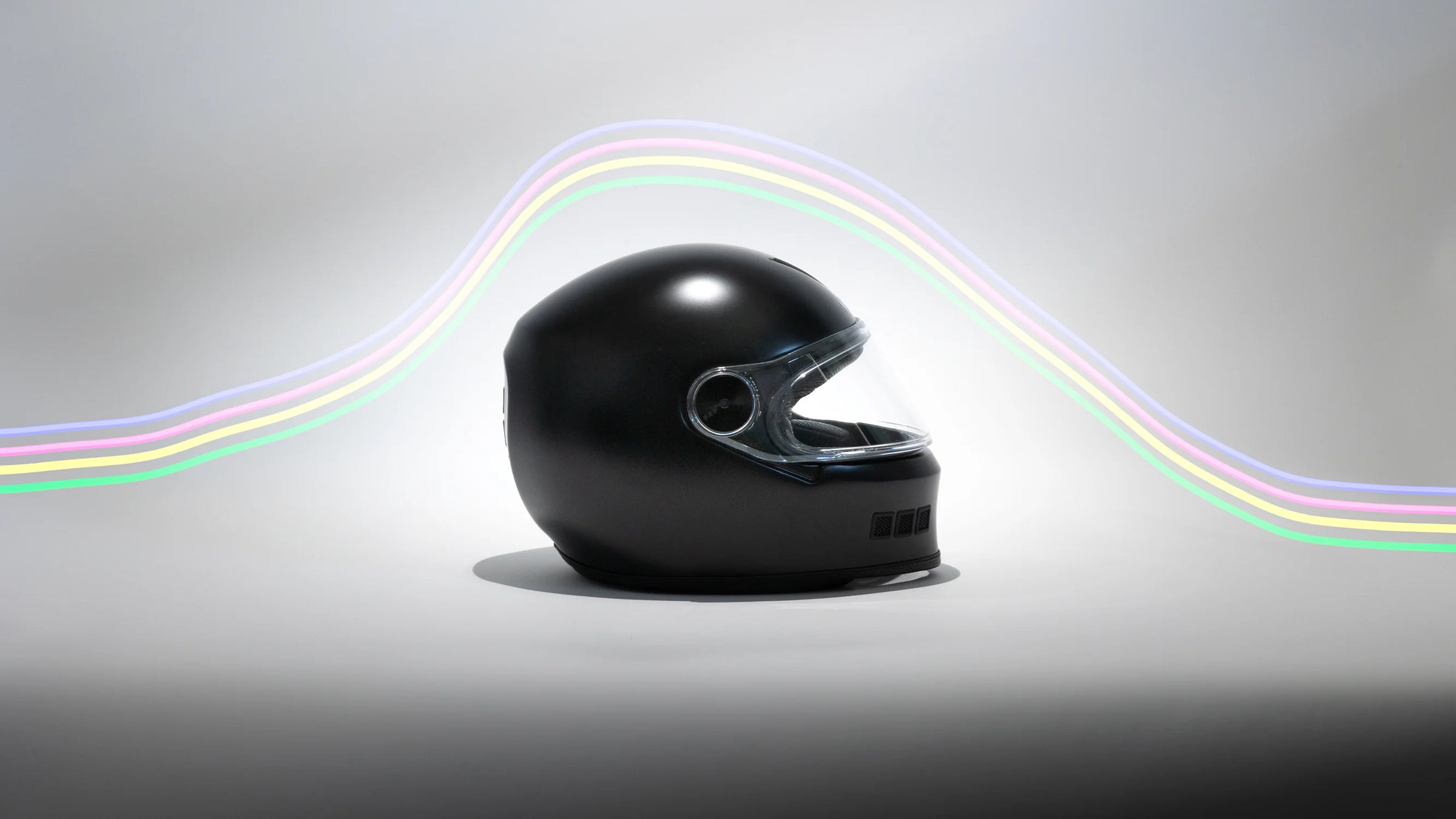 A shape studied in a wind tunnel to optimize penetration into the air .
UFO has managed to combine a neo-retro look and aerodynamic performance. The rear of the helmet is partially flat to reduce turbulence. The ventilation on the front of the helmet is a NACA air intake to have the best possible performance with the least possible drag.
They talk about it better than us.
Very serious team, very welcoming and attentive staff.
Everything was perfect.
Thank you for your kindness.

Savette F
Helmet of very good and beautiful quality and above all a customer service of very good advice and super responsive!
Thanks to Ophélie and Malaurie who respond with patience and relevance to customer requests!

Thibault d'Harcourt
The quality and safety of the exceptional helmet. With very beautiful and very original designs. Thank you for this wonderful service.

Charline Bourgeois
What can I say more than perfect!
Really great customer service, as responsive as it is pleasant. The definition of French know-how.
Quality, design, safety, comfort, transparency...


Sabine LONGO