naca configurator
EQUESTRIAN
Configure your helmet according to your desires by choosing the components and colors that embody your elegance and your passion for riding.
There are 4 sizes of cap available with 9 interchangeable interior foams (from 53 to 61), allowing perfect adjustment of head circumference ranging from 53 cm to 61 cm.
By replacing the inner foam, the size of the helmet can be changed within the limits of the cap size.
For example, for cap size XS/54, you can use the interchangeable inner foam in size 53 or 54, depending on your head size.
Delivery costs: Free for deliveries in France and Europe.
50€ for the rest of the world.
The delivery of our products is ensured by our partner Chronopost. A shipment tracking number will be sent to you. You can track your shipments from the following link: Chronopost
Find out everything about your order.
Within 14 days, your exclusive helmet is carefully designed and completed by our master craftsmen. NACA is committed to meeting this deadline without compromising the quality or attention to detail that our designs are known for.
NACA transcends borders to serve you, no matter where you are. We are pleased to offer worldwide delivery of our luxury headsets.
NACA is committed to ensuring your complete satisfaction. If your new helmet does not perfectly meet your expectations, you have a generous 30 days to return it to us. Our goal is to provide you with unrivaled comfort and a luxury driving experience.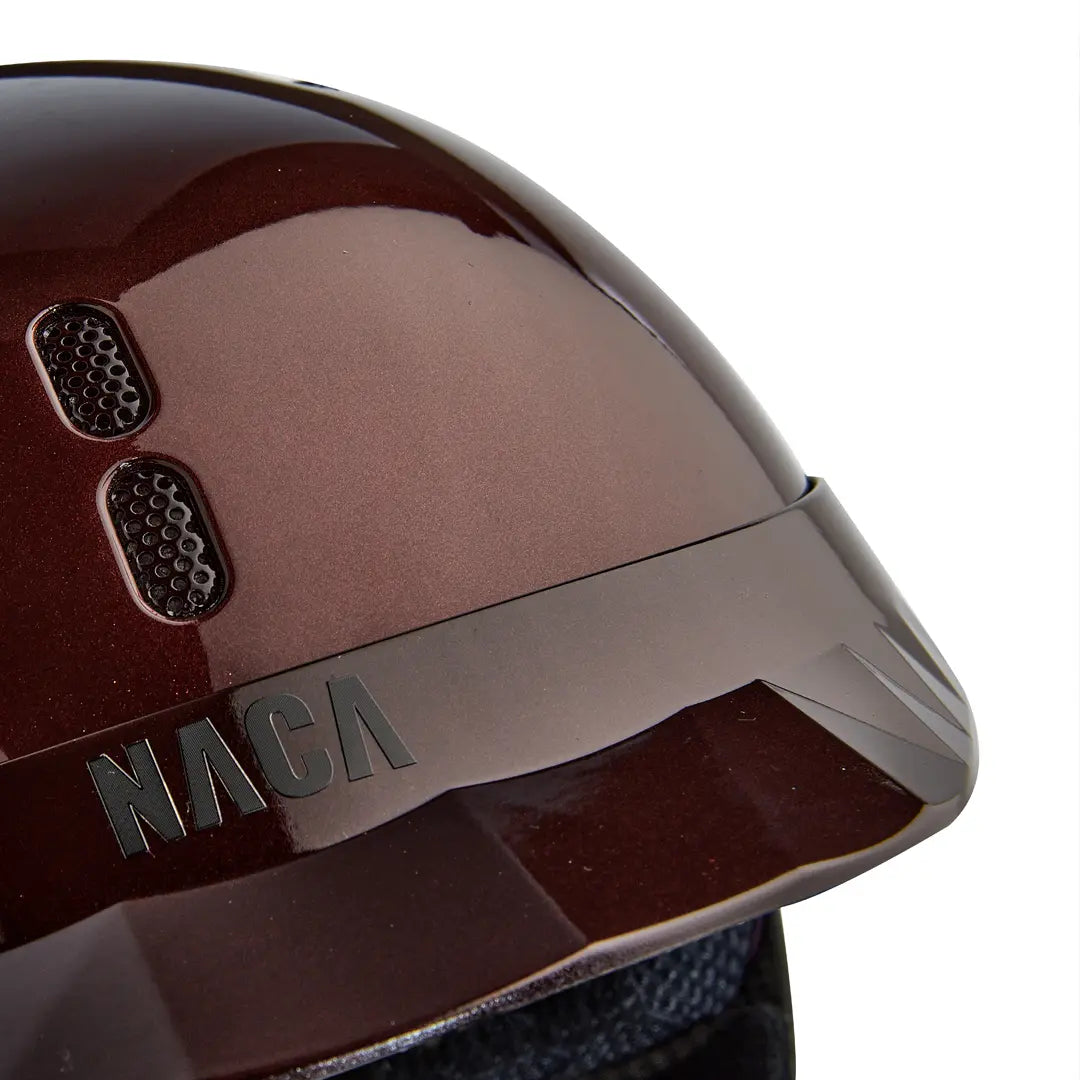 NACA
Features
Its weight : One of the lightest helmets on the market.
Interchangeable magnetic visor : The only helmet on the market to offer an interchangeable magnetic visor, which offers an advantage in terms of safety and aesthetics.
Its comfort : due to its lightness, it is forgotten
Its manufacture : 100% French.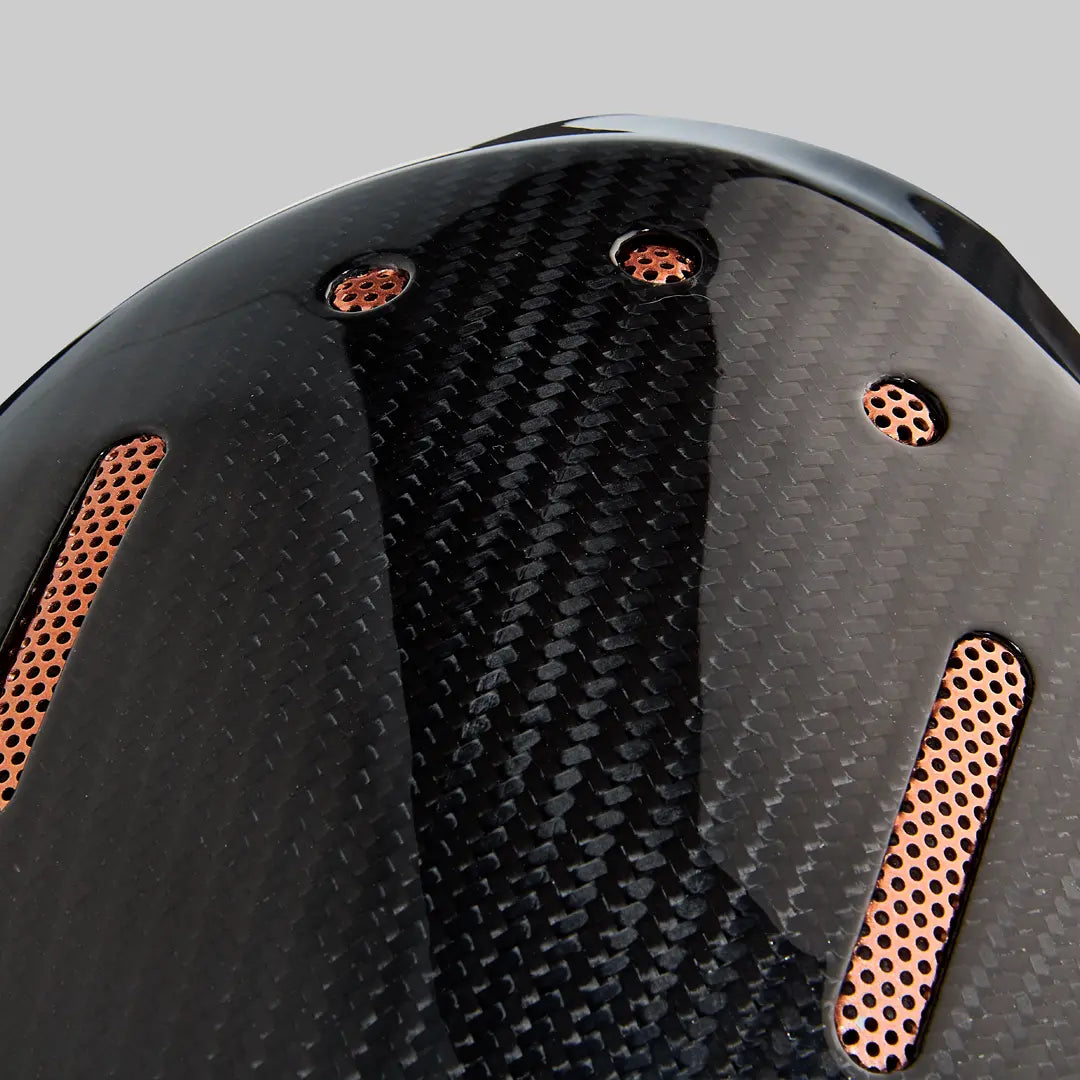 Two versions available.
Durgiten Model : Made from a special compound called Durgiten, this model is developed in-house with a blend of ABS and polycarbonate. It offers a unique combination of robustness and flexibility.
Carbon Fiber Model : This model is distinguished by its carbon fiber composition. It is not only lightweight, but also extremely durable, making it a preferred choice for those seeking the ultimate performance.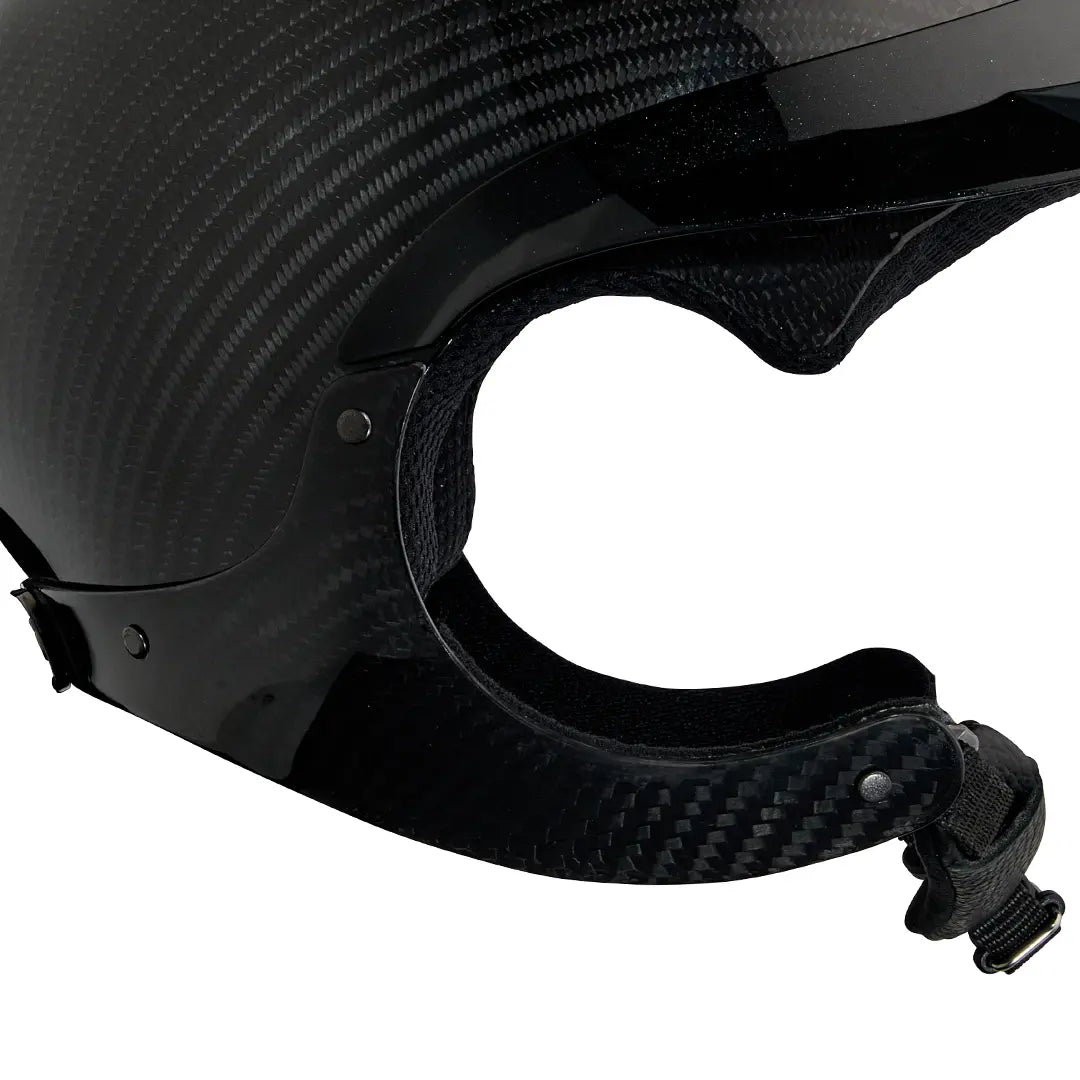 XP models : Its rigid carbon chinstrap is unique. Created in our workshops, its rigid carbon structure significantly improves the stability of the helmet and has allowed us to do away with side straps which are becoming unnecessary. The field of vision is then completely clear and its shape provides additional protection. The chin strap attaches and detaches with a magnetic buckle from Fidlock®. It is important to always have the chin strap adjusted correctly and to check the adjustments regularly.
S models : We designed a sleek PU chin strap. It attaches and detaches quickly thanks to its magnetic buckle from Fidlock®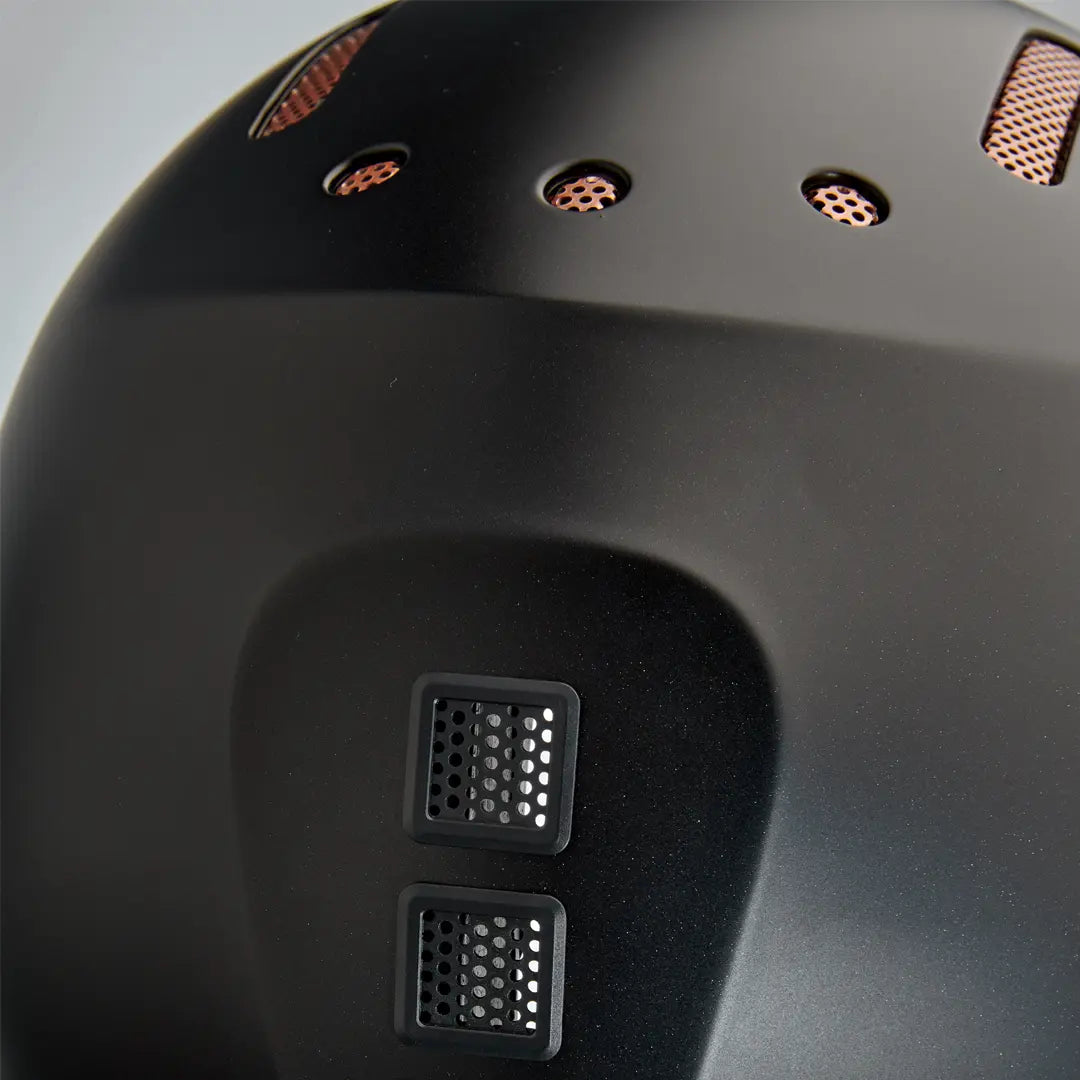 It is the polystyrene part inside the helmet which plays a shock absorption role. Channels have been created in the EPS design to allow optimal ventilation of the helmet and provide you with maximum comfort. The air diffuses through channels in the calotin. This is then expelled through the three exfiltration grilles at the back of the helmet.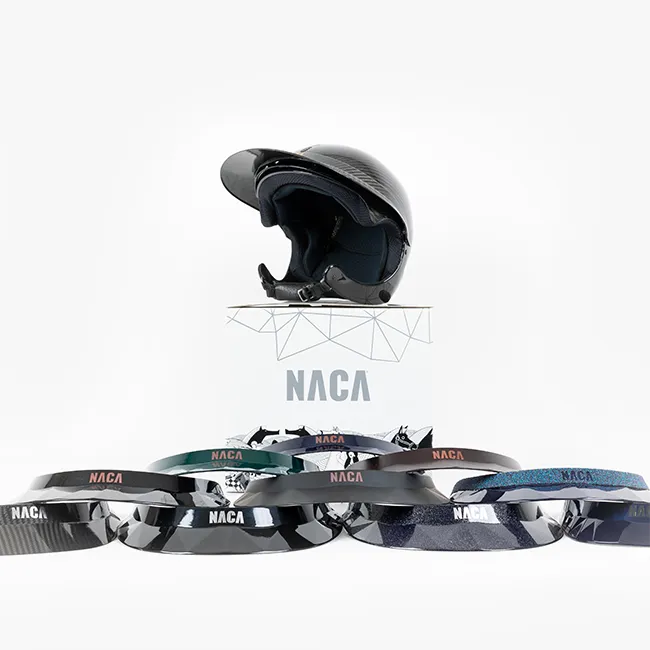 ACCESSOIRES
LIVRÉS AVEC LE CASQUE
Votre casque est livré dans une housse douce, souple et antistatique, et est présenté dans une boîte conçue spécialement par l'artiste Proli.
Magnetic loop
FIDLOCK®
An innovation that revolutionizes your experience.
Simply bring the buckle and its support closer to each other, and the locking takes place by itself, effortlessly. Unrivaled ease of use for your NACA helmet.
They talk about it better than us.
Very serious team, very welcoming and attentive staff.
Everything was perfect.
Thank you for your kindness.

Savette F
Helmet of very good and beautiful quality and above all a customer service of very good advice and super responsive!
Thanks to Ophélie and Malaurie who respond with patience and relevance to customer requests!

Thibault d'Harcourt
The quality and safety of the exceptional helmet. With very beautiful and very original designs. Thank you for this wonderful service.

Charline Bourgeois
What can I say more than perfect!
Really great customer service, as responsive as it is pleasant. The definition of French know-how.
Quality, design, safety, comfort, transparency...


Sabine LONGO